Kick off this holiday season by touring an extraordinary lust forest of beautiful trees hand-decorated by local business organizations and individuals. Starting November 15, 2018 and running until January 7, 2019, the 27th Annual Festival of Trees will be hosted at the Bay Centre in Victoria, BC. All proceeds raised through the event go towards the urgent care needs of children in BC, including advancing research, needed equipment, and vital programs tailored to the needs of kids at BC Children's Hospital, Sunny Health Centre for Children and the BC Children's Hospital Research Institute.
Community Support
U-Lock Mini Storage has been a sponsor of the Festival of Trees since 2008. As a supporting sponsor, we can give back to our community and do our part to help children in need of urgent health care across the province. Our community is only as strong as its members, but when we work together to give back, we can ensure that the BC Children's Hospital can continue to push boundaries, change the future of care, and better the lives of the families that call our community home. Together, we can create new possibilities.
U-Lock Mini Storage Tree
Visit the Bay Centre between November 15, 2018 and January 7, 2019 to vote for your favourite tree. We will be sponsoring a tree that will be decorated on our behalf by the volunteers behind Anney's Closet, an award-winning project of Soroptimist International of Victoria Westshore (SIVW). The tree will be decorated in a theme that represents the clients they help. Using the storage units donated by U-Lock Mini Storage at our location in Victoria, Anney's Closet has created a free store using household items donated by the local community for woman and girls in need of household items and help them transform their new apartments into functional and comfortable homes.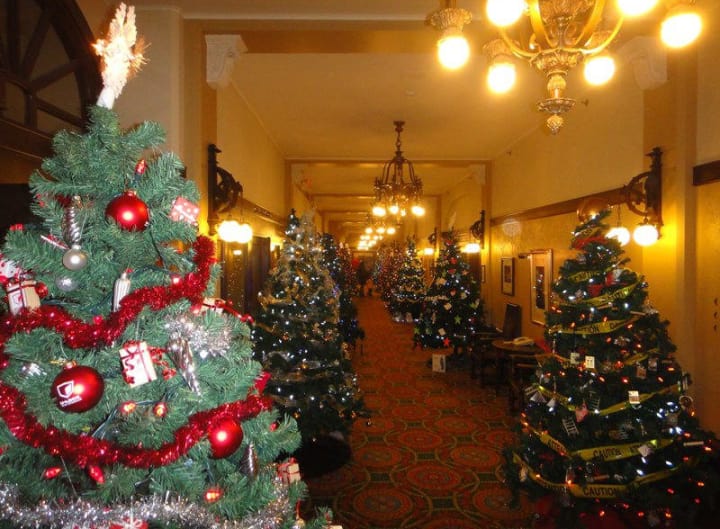 Visit our Facebook page to see our decorated trees from previous years!

To vote for our tree in the People's Choice award, you can visit the Bay Centre and vote in person, or visit the BC Children's Hospital website and vote by donation to our tree.

Click here if you wish to donate to the BC Children's Hospital


Start:
November 15, 2018
End:
January 7, 2019
Website:
http://www.bcchf.ca/events/event-calendar/festival-of-trees/victoria/

Venue:
The Bay Centre
1150 Douglas St, Victoria, BC V8W 3M9