Childhood in the 90's was very different from today. Instead of technology keeping us occupied, we grew up playing with action figures, dolls, hand-held game consoles, and staying in to watch T.G.I.F. Friday nights on ABC. Life just seemed a whole lot simpler. Well, did you know that some of those toys are worth a lot today? You may not believe it, but the nostalgia for these colorful relics is very much still alive and people are willing to pay top dollar for it.

Take a blast into the past and check out this list of 90's toys that are worth serious money today. After reading this, you'll be calling your parents asking if they threw away your toys because you never know what tiny fortunes you may have lying around!
Pogs


Photo: Keith Fujimoto-Flickr
"Playin' for keeps?"

Pogs were essentially just cardboard discs with images on them of anything and everything popular culture: movies & tv, toys, sports, people, places, logos, brands, and fast-food joints, to name a few. To a 90's kid though, they were as good as gold! You may have fond memories of the toy, but because there were so many Pogs produced in the 90's, they are absolutely worthless today. The good news, however, is that there are some super rare and unique Pogs still floating around. As you dig through your Pogs collection, lookout for these valuable Pogs:
Jurassic Park Pogs 6 Hologram Pog With Slammer
These pogs feature artwork from the 90's hit Jurassic Park and can be your's to own for $1,000,000. Yep, you read that correctly!

Taco Bell Nintendo 64 Pogs
In 1997, Taco Bell teamed up with Nintendo for a cross promotion for the Nintendo 64 and gave away pogs at their locations. If you collected pogs that added up to 64, you could exchange them for a prize, such as free menu items. If you chose to decline the free nachos and keep your pogs instead, you may be in luck! The Mario Score 64 Pog is selling for $250+ and the Star Fox Score 60 Pog is being sold for a whopping $650+.

Stussy Pog
Currently listed on eBay for $200.
Rare Beanie Babies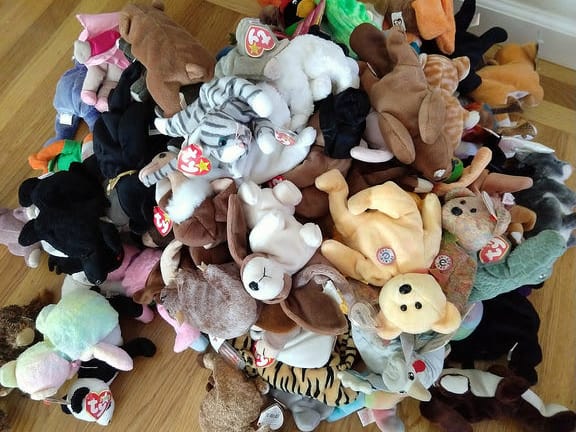 Photo: Elizabeth K. Joseph-Flickr
Starting out as toys for children, Beanie Babies soon become prized collectibles. Unfortunately, most of the Beanie Babies you may be still holding onto are not worth that much, however, if you are one of the lucky few to own any of the rare of collector's editions, then you may be able to make some serious money!  
Some of the top prized Beanie Babies include:
Peanut the Royal Blue Elephant
An error in manufacturing gave it a darker shade of blue than designers intended, which quickly made this Beanie Baby a favorite among collectors. Experts believe that only 2,000 copies exist and has been appraised as high as $1,500-$5,000.

Old Face Teddy Bear
This Beanie Baby features eyes on the side of the head instead of facing forward with a small triangular nose. This design debuted in June 1994 and retired in January 1995. Manufactured in many colors such as cranberry, teal, jade, and violet, it is the brown version that is most valued. These can sell for upward of $300.

Peace the Bear
Due to the tie-dye design in the fabric, every single bear manufactured is different. No two bears are alike. These Beanie Babies are selling from upwards of $30,000! 
Tamagotchi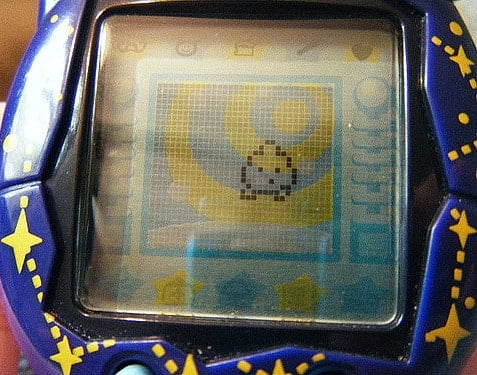 Photo: _jennieMarie-Flickr
The graphics may be laughably outdated compared to what we have today, but these small pocket-sized devices were all the rage in the 1990's. These digital pets needed constant attention. They had to be fed and cleaned up after regularly or else they could become sick and "die" in less than half a day! Tanagotchi was a sensation that racked up 82 million in sales in 1997. If you still have an original English Tamagotchi, you're in luck. Original Tamagotchis are selling online for hundreds, or in some cases, even thousands of dollars.
Original Furby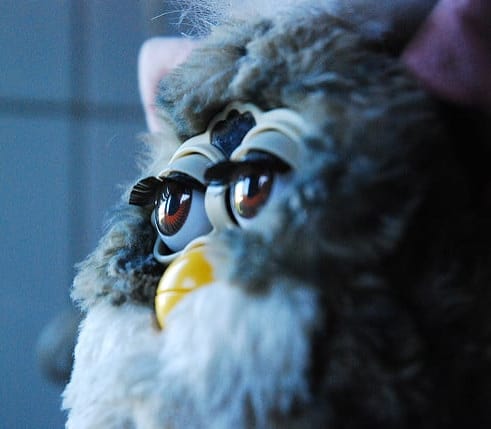 Photo: Dan Brickley-Flickr
Released in 1998 by Tiger Electronics, these big-eyed, furry robotic toys resembled a hamster… or owl…or some sort of strange talking creature? We're really not sure, but whatever it was, kids went crazy for them upon their initial release. The high demand made it the "it" toy of the 90's. According to Time, Furby sold 1.8 million units in 1998 and a staggering 14 million in 1999. So, if you have any Furbys stored away somewhere in your house, now is the time to get them out because they are currently being listed on eBay between $10-$1000 each. 
Polly Pocket

Photo: Herry Lawford-Flickr
For the child on-the-go, these toys were plastic cases that came in a variety of shapes and sizes and opened to form a dollhouse with tiny plastic figurines that were less than an inch tall. Each one contained its own tiny world for Polly and her friends to play in. Although they made a triumphant return in June 2018, as per Buzzfeed, the originals are still an hot item as original Polly Pockets and accessories are selling for upwards of $2,000 online. 
Mighty Max

Photo: Guy H-Flickr
Similar to Polly Pocket, these toysets of horror and science fiction themes featured gruesome monsters alongside its hero, a young boy named Max. According to Gemr, the first release of the toys featured three sizes of playsets: Horror Heads (small playsets with mini-figures), Doom Zones (palm-sized playsets), and "large" sets that included multiple mini figures, accessories, and moveable parts. The last of the toys were released in 1996, which is why Mighty Max toys still in the original packaging are selling anywhere between upwards of $10-$1000 on eBay today.
Mario Kart 64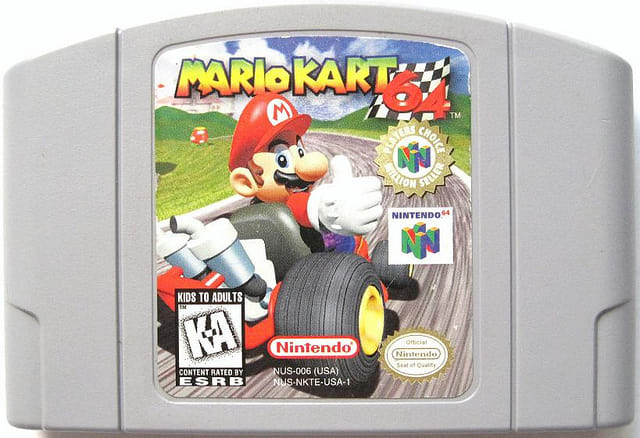 Photo: George Tremoulis-Flickr
One of the most beloved Nintendo games, Mario Kart is still played by children and adults today. While you can still purchase the Mario Kart 64 cartridges at a reasonable price today, an unopened original mint edition copy of the game can be offered on eBay for upwards of $700+.
Super Soaker Water Guns

Photo: Joe Loong-Flickr
Vintage Super Soaker Water Guns Super soakers were a must-have on those hot summer days. These brightly colored water guns used manually pressurized air to shoot water with great range and accuracy. While NERF still manufactures water guns, the original Super Soakers are being sold for hundreds. If you still own a vintage super soaker, you can sell them for upwards of $400+.
Game Boy Color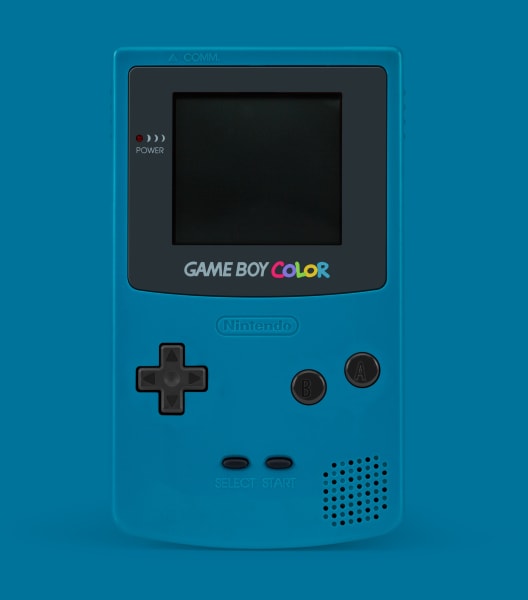 Photo: Mike Meyers-Unsplash
The Nintendo Game Boy Color, the predecessor to the Game Boy Pocket, was released in 1998 and the first Game Boy to feature a colored screen. The Game Boy Color was discontinued in 2003, but they are still highly valued as they are being sold on eBay for as high as $2,000.