9 Scenarios Where Homeowners Should Use Storage Units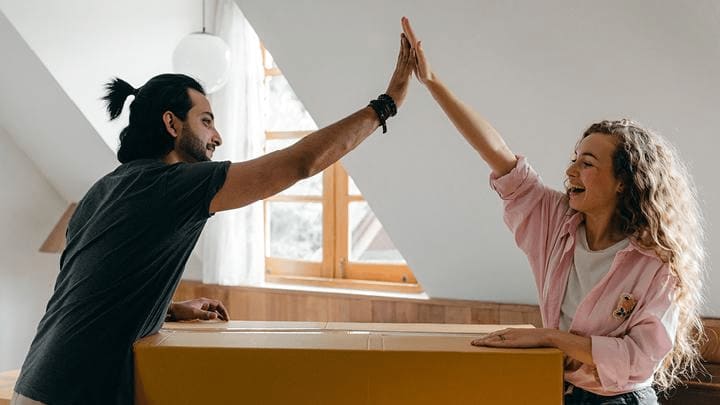 Storage units are useful for homeowners to store valued possessions at a secure location while creating more space in their homes. Here are the top nine scenarios where homeowners should use storage units:
1.   Downsizing
If you are moving to a smaller home and not everything[RM2]  from your current home fits in your new place, you can store your belongings in a storage unit. Once you have settled in your new home, you can visit your storage unit to retrieve your belongings as needed.
2.   Staging a home for sale
You may have a lot of things in your home that don't necessarily look ready for a real estate showing. To enhance the look of your home interior, you might hire a stager to decorate your home. Meanwhile, you can rent a small storage unit to keep some of your house items off-site during the selling or showing process.
3.   Closing date is pushed back
If you need to be out of your apartment by September 25th, but your closing date will not happen until October 7th, you need a storage unit. It is inconvenient to have to move twice, but at least you know your belongings will be kept safe and sound in the meantime.
4.   Moving Back Home Temporarily During School Break
If you are going for a business trip for some time, or going abroad for studying or training, storing certain valued items at a storage unit is a great idea. You can safely keep belongings and items that you cannot take on your trip at a secure location and easily retrieve them when you are back!
5.   Consolidating homes
This process can happen when a couple first moves in together or when an elderly parent moves in with family. In either situation, there is likely to be an excess of belongings. A storage unit can give you and your family time to get through the transition.
6.   Creating more space at home
Even before the dawn of the Marie Kondo era, people have had a strong desire to declutter. However, sometimes we are not in a position to get rid of belongings. They might have a sentimental value, or they might belong to another family member who is out of town.
Many people will temporarily rent a storage unit so they can slowly go through the decluttering process and keep their home tidy. People who have a knack for interior decorating also may utilize storage units for house decor items they can switch out from time to time.
7.   Keeping vehicles safe in the offseason
Customers can store their vehicles at our Burnaby/Vancouver Self Storage facility! If you are going to be out of town for several weeks or months and don't have access to a secure parking spot, our car storage unit is a great solution. We have storage units in a variety of sizes. Our car storage is located in a gated, alarmed, access controlled facility that is monitored via random patrol  services as well as our 24/7 digital video recording system. This robust security system will keep your vehicle safe and sound while you are away.
8.   Helping organize a home renovation
Summer is here and you are ready to renovate your home. The first thing to do after selecting the home renovation company you want to work with, is finding a storage unit near you. You can store valued possessions or furniture to avoid accidental damage, while creating more space for home renovators to work freely.
9.   Organizing Home Office Inventory
As more business owners are setting up home offices to work from home 100% of the time, their homes become cluttered with office supplies or documents. Yikes! This is where storage units can help. By storing documents or office supplies at a storage unit, a business owner can declutter and clear his home or working area and keep his home office organized. Additionally, keeping your office supplies at a self storage unit will prevent them from being inadvertently damaged at home by pets, kids, or every-day activities.
Some common businesses that find value in storage units include:
●       Carpenters and contractors
●       Landscapers
●       Online shop owners
●       Sales and marketing service professionals
Looking to reserve a storage unit? Find a self storage facility near you:
Questions? Feel free to call us at 1.866.647.8673 or contact us online at https://www.selfstorage.ca/contact-us and our staff will be more than happy to answer any questions you may have!